Great Gatsby Black Tie Party – Siesta Key
This was one amazing party, done in 1920s elegance, at a private estate.  From the moment they arrived, until the grande finale, guests were wowed.  It's important to keep your guests engaged throughout the evening…that's what makes an event memorable.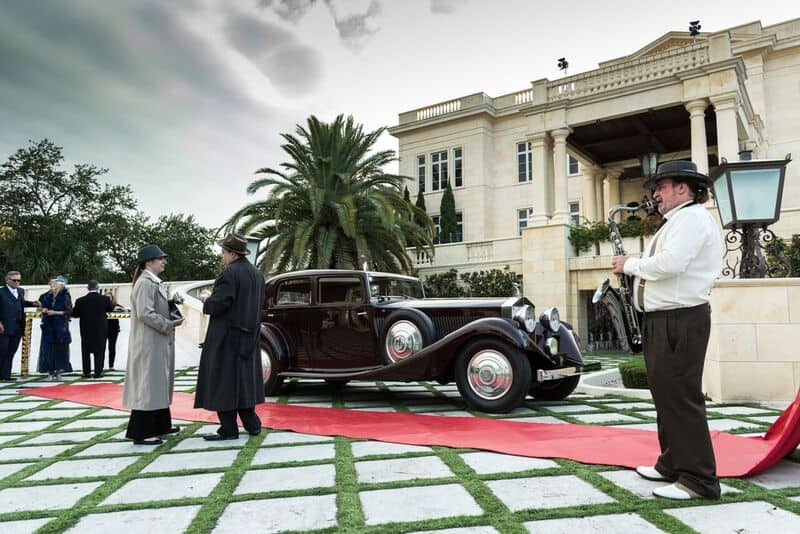 Busker style saxophone player greeted guests at the valet stand
Guests walked the living red carpet to the front entrance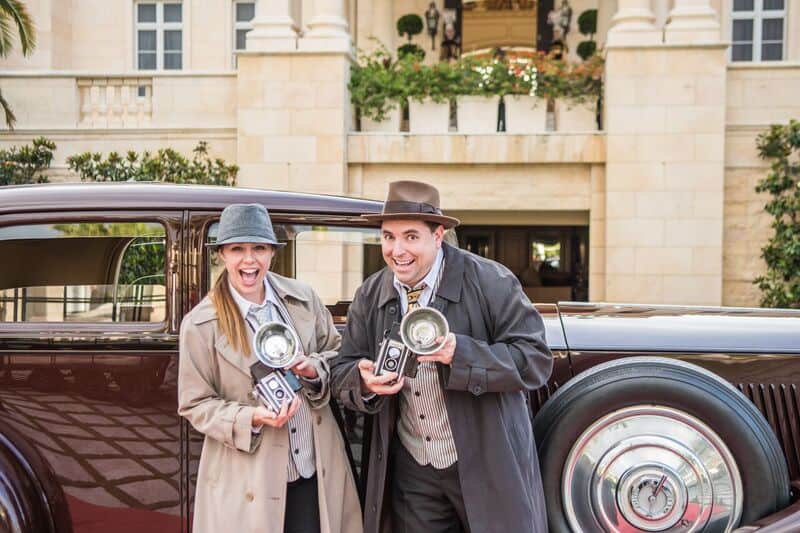 And all the paparazzi were waiting!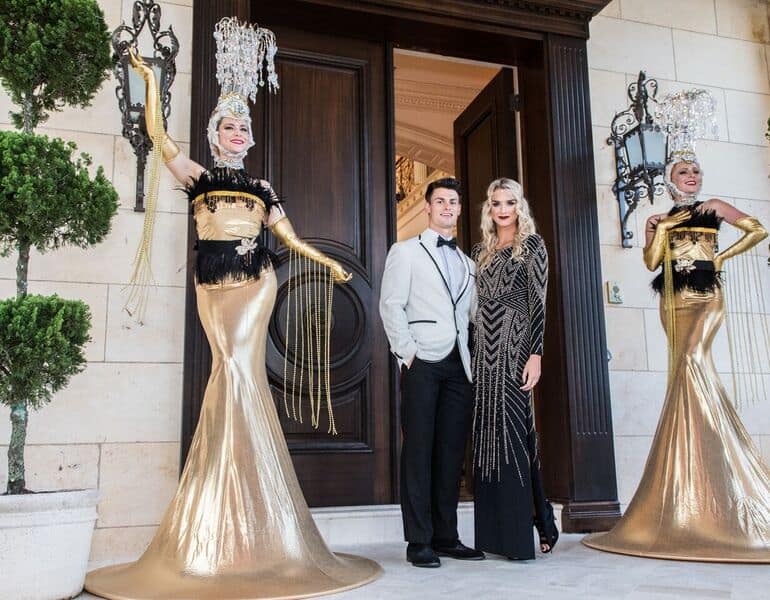 Showgirls flanked the front doors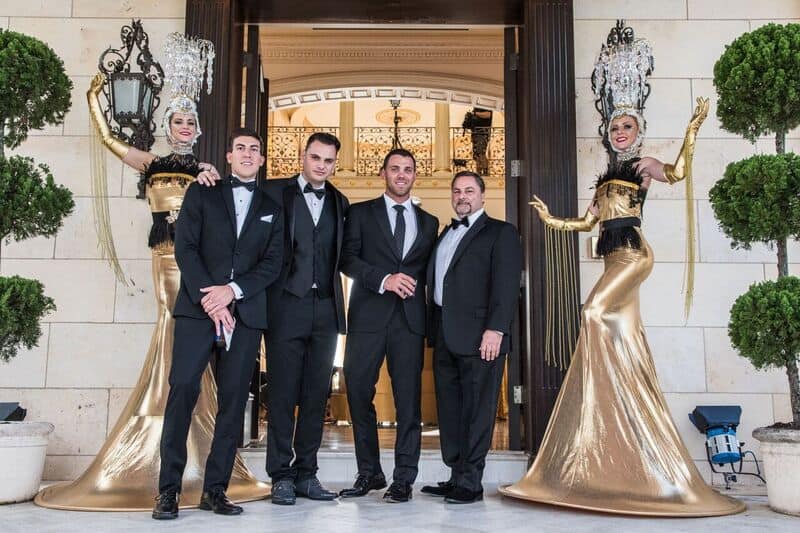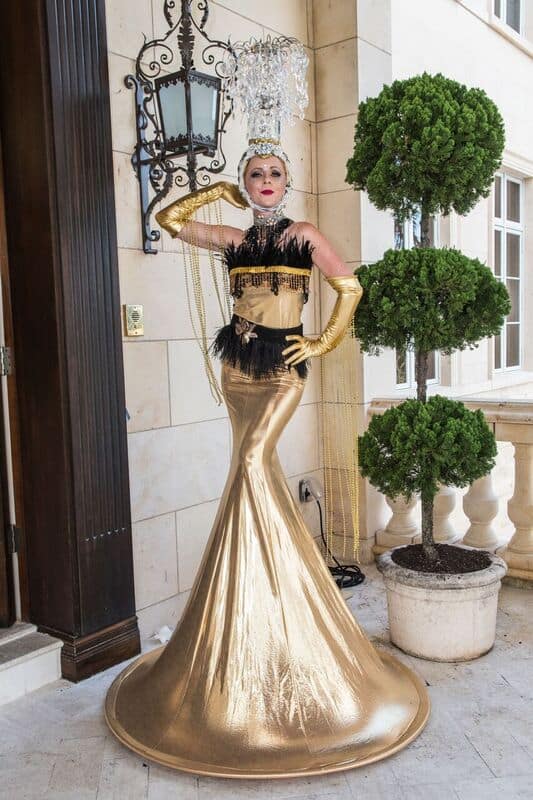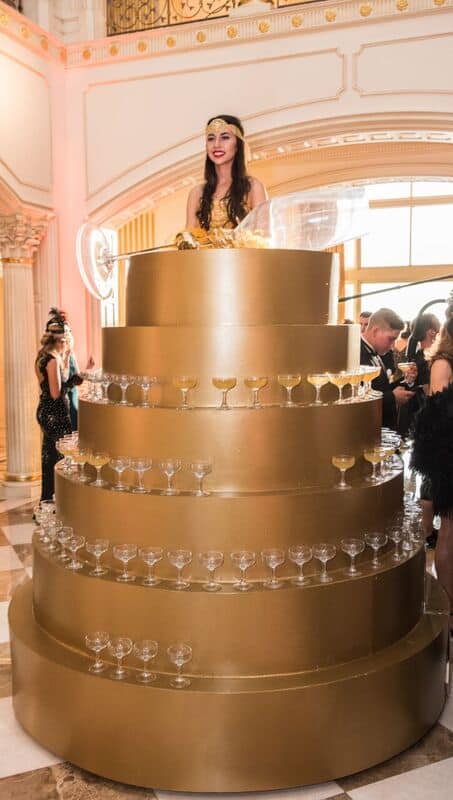 The guests were welcomed with Bellinis, served in old fashioned Champagne coupes, from an enormous Champagne Tower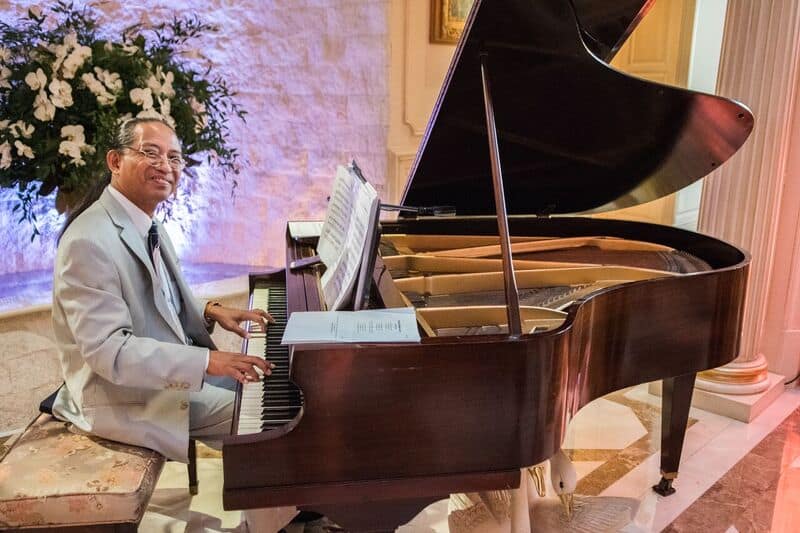 Ragtime music on the piano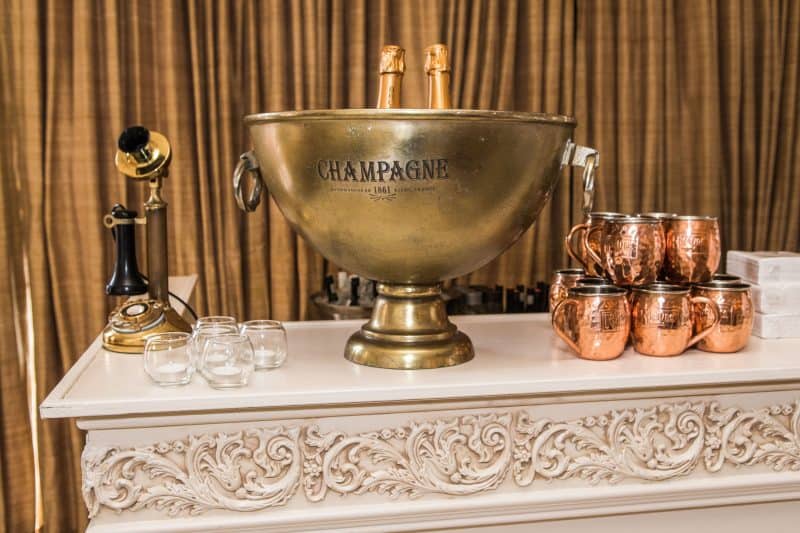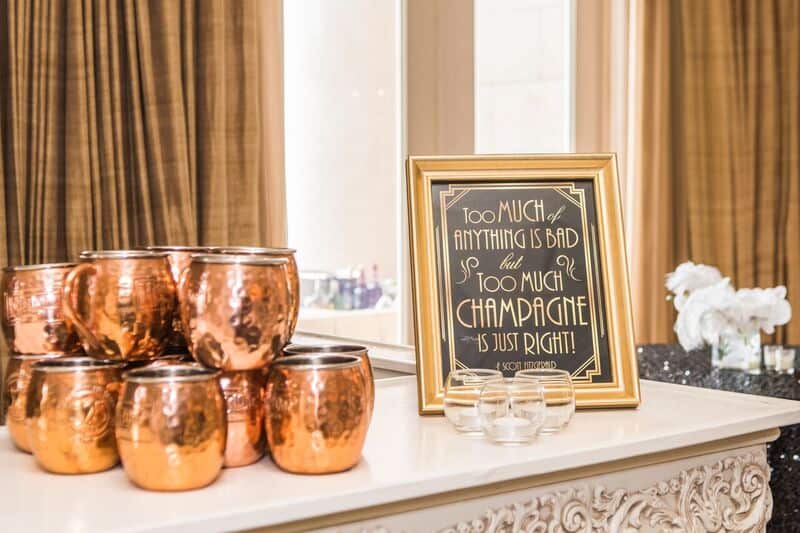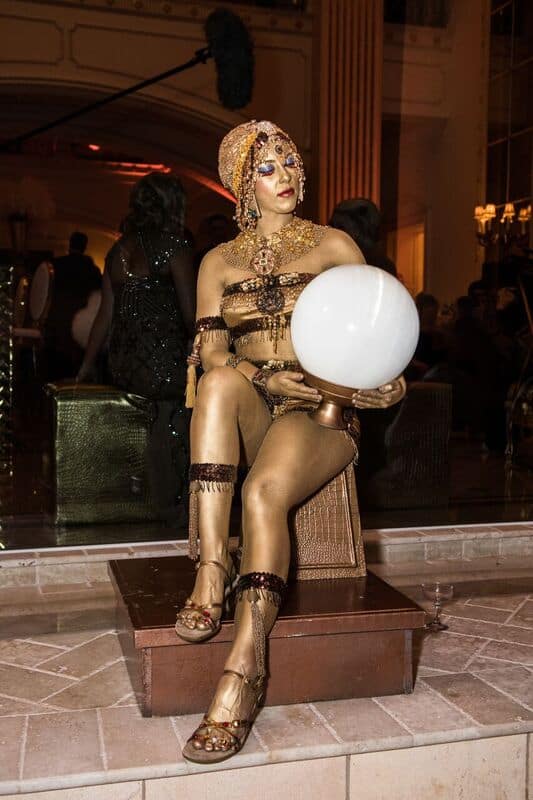 Living statue painted in gold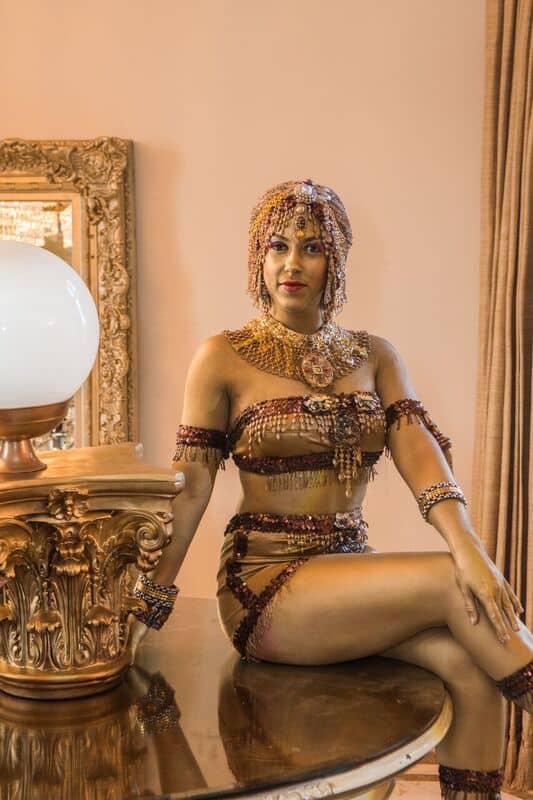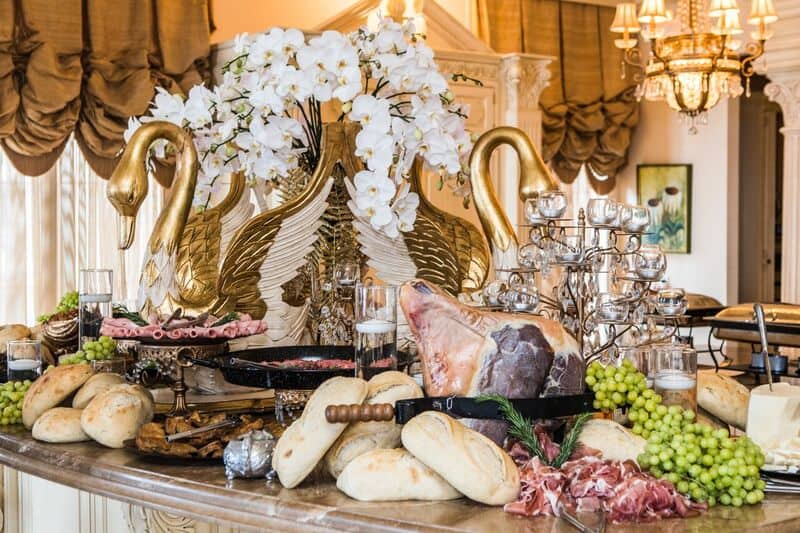 Incredible Antipasto display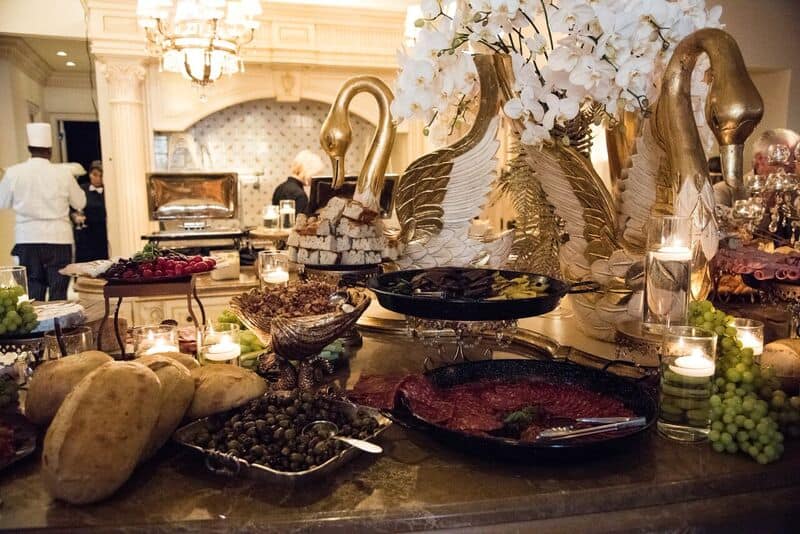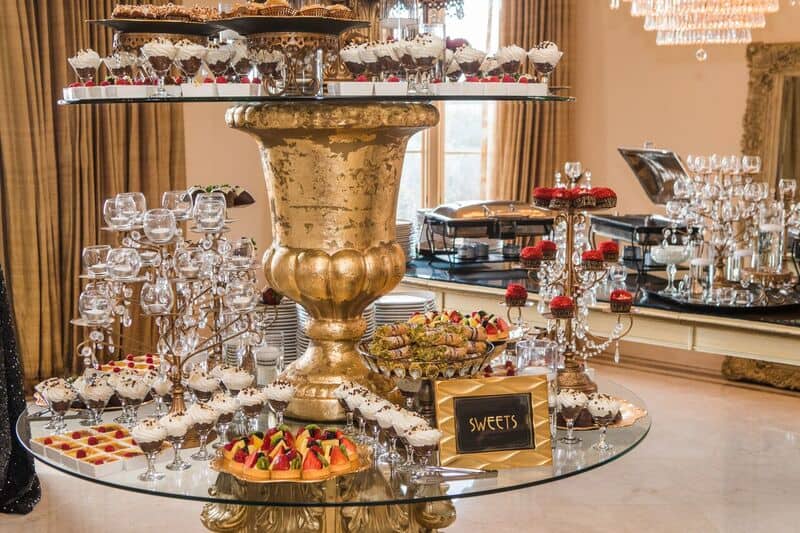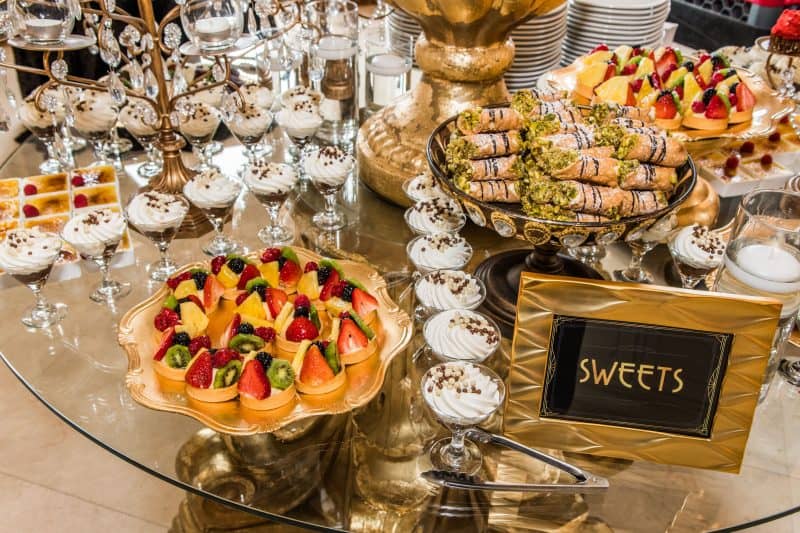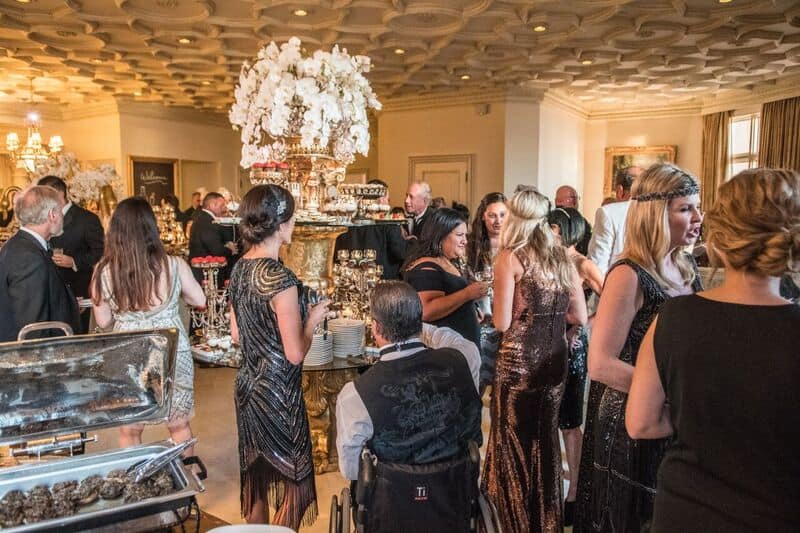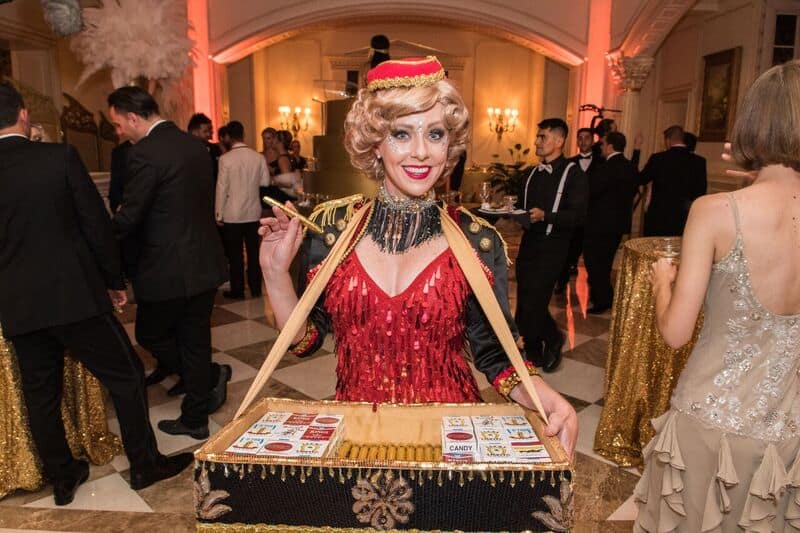 Chocolate cigars and candy cigarettes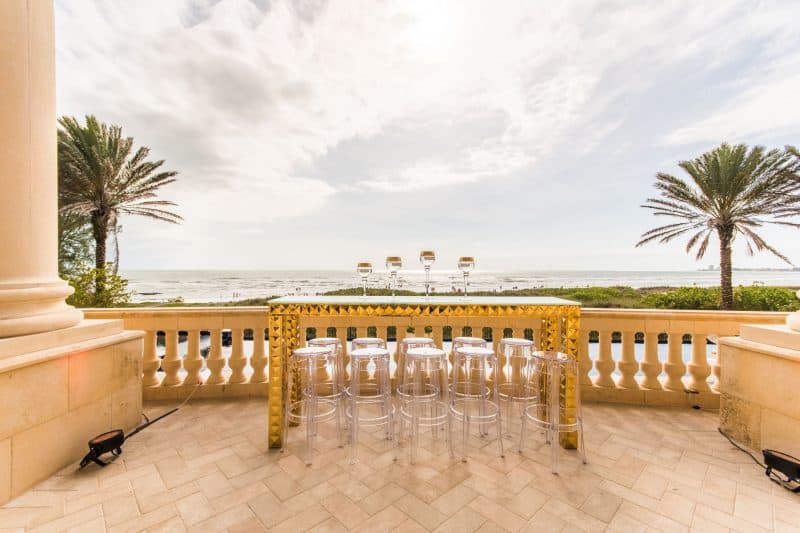 And Mother Nature even cooperated…I couldn't have ordered better weather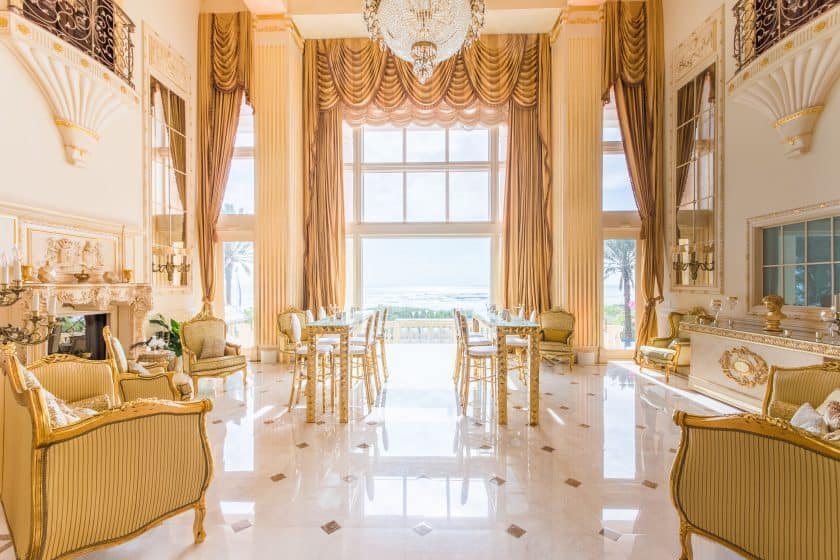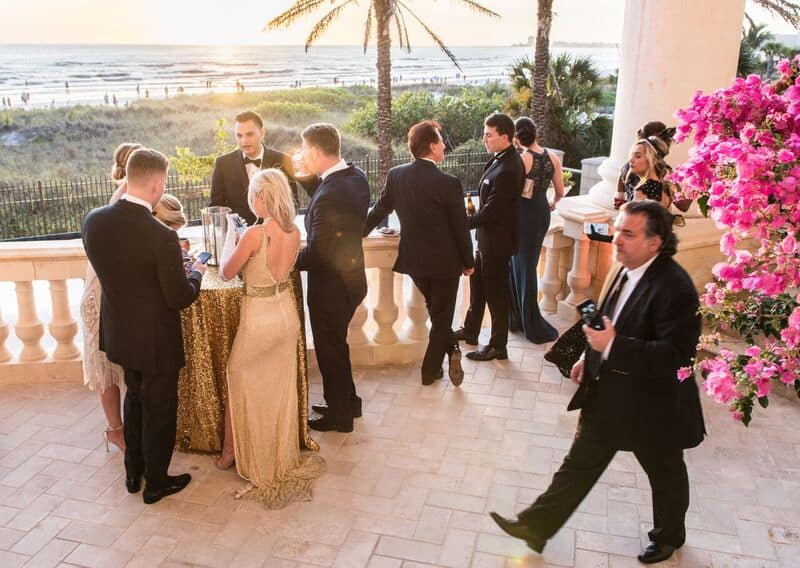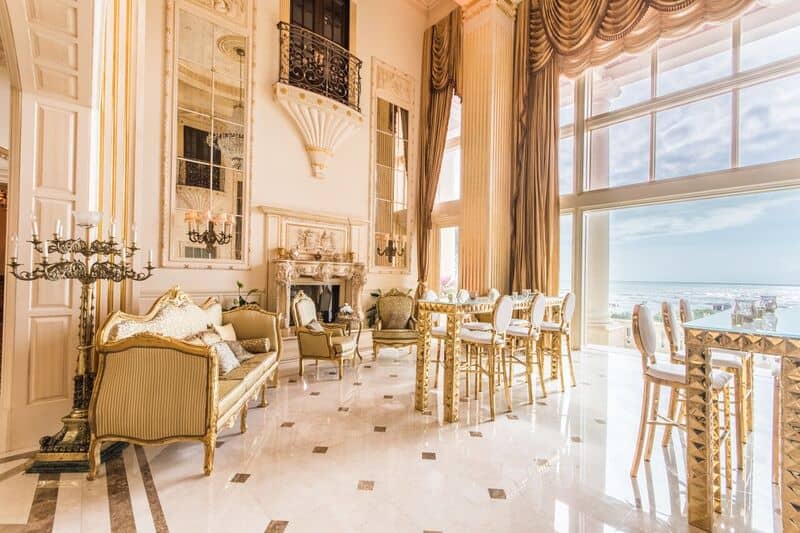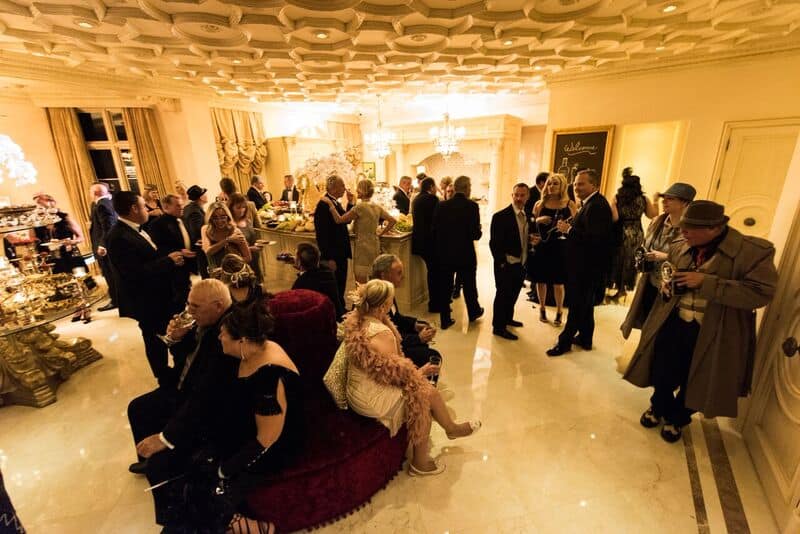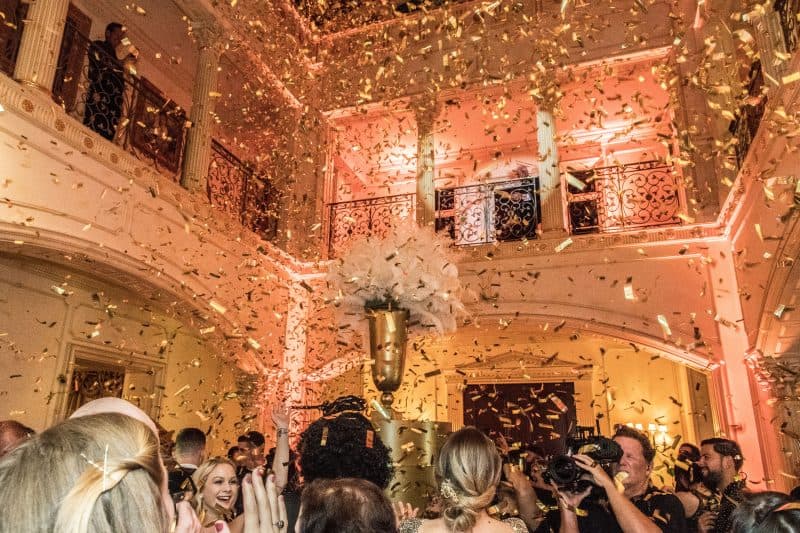 And the Grande Finale…a gold confetti drop!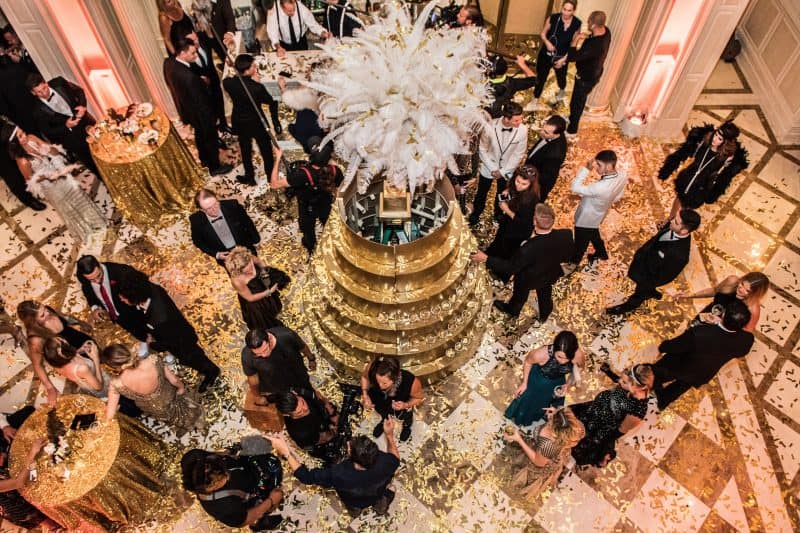 And the party continued with music and dancing outside until the wee hours….