Weddings at Ringling Museum Courtyard
Photos:  Binary Flips Photography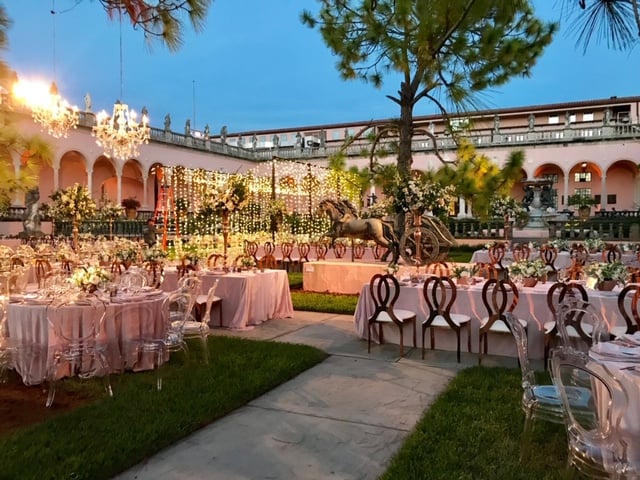 A Wedding at The John and Mable Ringling Museum of Art. ..grand elegance on Sarasota Bay
Sarasota is a Florida wedding destination offering a vast array of some of the most elegant wedding locations in the world.  For those seeking a spectacular Sarasota wedding locale, the beautiful courtyard and loggia of the John and Mable Ringling Museum of Art offers a wedding venue reminiscent of the wealth and opulence of a bygone era.
This magnificent Sarasota wedding venue will yield an evening of unforgettable memories for the bride and groom as well as their guests.
Enjoy dinner and dancing among 19th and 20th century replicas of ancient Greek, Roman and Baroque sculptures.  The Museum's Courtyard is inhabited by statues of Greek and Roman gods and goddesses, which augment the architecture and form an enchanting twentieth-century American version of a European formal garden.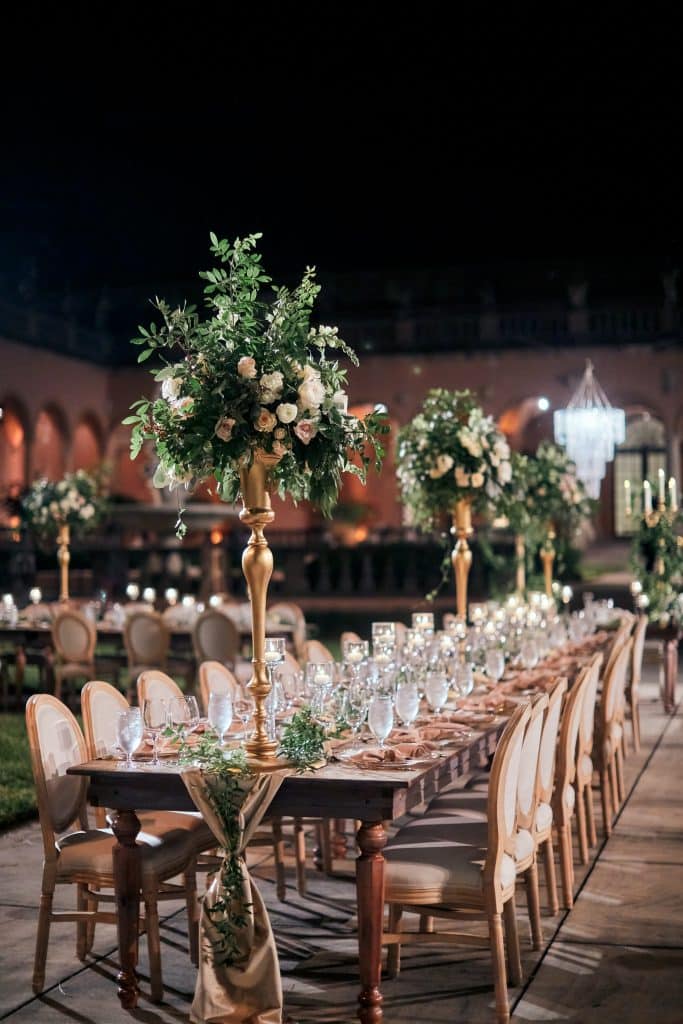 Invite your guests to amble through one of the galleries during your cocktail hour…add strolling musicians and you are well on your way to creating a memorable evening. It's no surprise that people from all over the world travel to Sarasota to host a destination wedding in the courtyard of the Ringling Museum
John Ringling's true legacy to Sarasota was his vast love of art.  In 1925 he and his wife, Mable, built the art museum that took its inspiration from the Renaissance and Baroque palaces and museums of Italy.  Located on a 66-acre estate on Sarasota Bay, this one-of-a-kind property also features Mable Ringling's Rose Garden, Cà d'Zan, the Ringling winter residence and acres of beautifully landscaped grounds overlooking Sarasota Bay.
The John and Mable Ringling Museum of Art sits in regal elegance at 5401 Bay Shore Road in Sarasota.