THE DIFFERENCE BETWEEN A WEDDING PLANNER AND OTHER VENDORS WHO PROVIDE PLANNING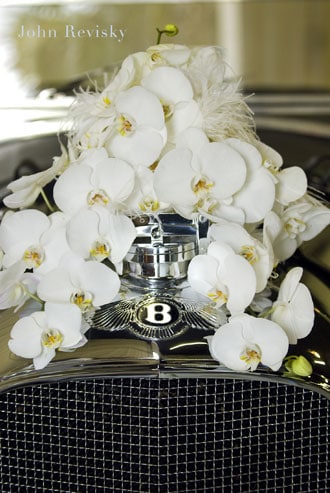 I have heard this many times:  "My venue already has an on-site coordinator."  
When planning your wedding you will inevitably run across wedding vendors who tell you they will help coordinate your wedding for free.  BEWARE!  As a rule, these vendors do not know anything about etiquette … nor do they have the extensive training that professional bridal consultants have.  Below are the different types of vendors who may offer to coordinate your wedding for free.
Ceremony Site Coordinator
Often hired by the church/ synagogue /wedding site to make sure that their rules are followed — such as no lights on the video camera, no throwing of rice, or who can and cannot stand on the altar.  Professional wedding planners always work with site coordinators to ensure that your ceremony is as individual as you are, while still following the guidelines set up by the church/synagogue/site.
Reception Site Coordinator
This person is usually someone who works in the catering or sales office of the facility. Typically, they are NOT trained wedding coordinators. It is their job to make sure that the right linens are on the table and that the food comes out on time.  And because the reception site pays them, they represent its rules and policies first.  A wedding planner is hired by you and represents you in orchestrating your wedding.   Your planner also has much more information regarding the feel of the weekend from the save-the-date mailing, to the vendor team, to the style of the event — as well as interfacing with the venue. Often the site contact is limited in scope and knows only what they typically do at the property.
Caterer
Caterers are a wonderful addition to your wedding. They create imaginative menus best suited to your wedding style and budget. However, caterers are not wedding planners. Situations have come up where caterers have told brides not to waste their money on a wedding planner. Really?  Can they help you with complicated questions on wedding etiquette?   Are they at the ceremony to make sure that all the details are completed.
A Wedding Planner Works For You On Every Level
Your own wedding planner will spend an extensive amount of time learning about you, your wishes, and every wedding detail to be able to answer questions and troubleshoot any issues that may arise on the day of the wedding.  Your wedding celebration begins well before you walk into your venue.  Your relationship with your wedding planner is extremely personal because your best interest is exactly what you have hired the planner to be responsible for – there should never be any ambiguity about this!
A good wedding planner will be your ally, advocate, artistic director and much more!